Kicking in for a Good Cause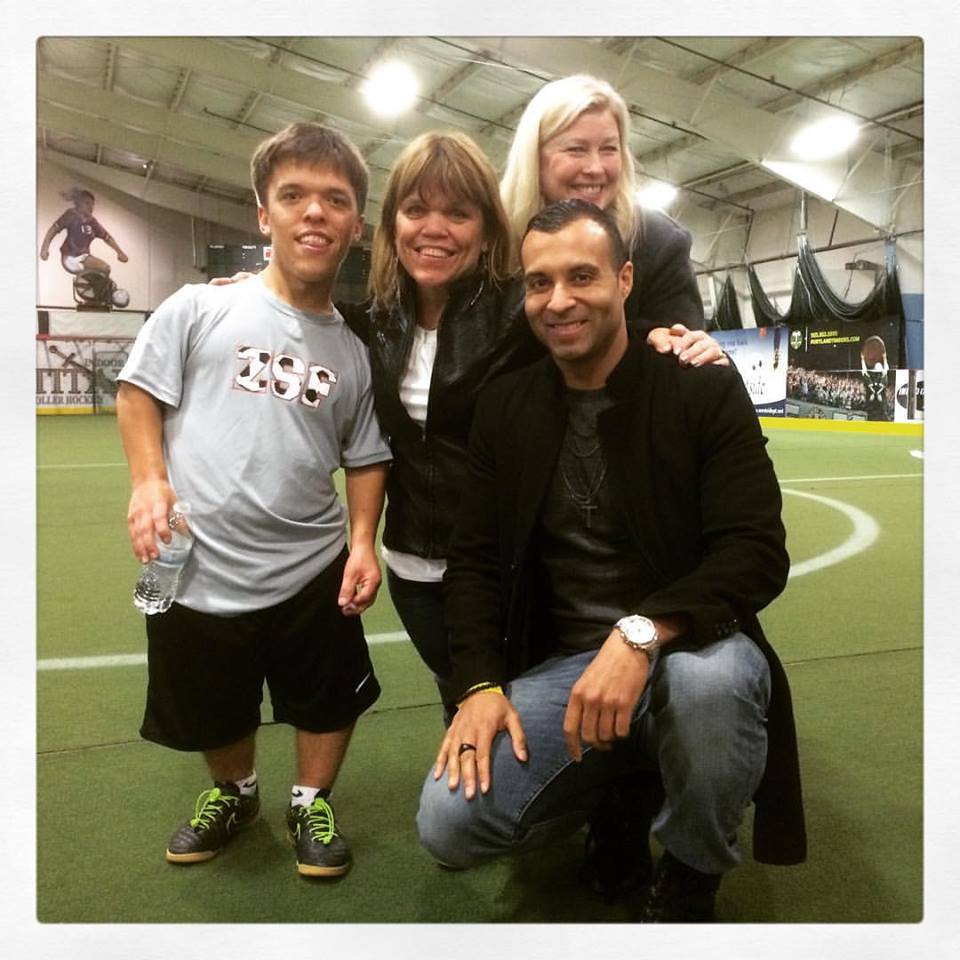 March 5th, 2016
It's a Saturday Night in the Pacific Northwest but something special is happening just west of downtown Portland. The first annual Soccer fundraiser presented by Zach Roloff. Zach son of Amy & Matt Roloff stars of TLC series "Little People, Big World" brought together dwarf athletes and youth soccer players to raise awareness about this small but mighty competitors. The night will be featured in an upcoming episode of LPBW and raised funds to provide resources and scholarship opportunities for dwarf athletes that are not always able to compete at some of the regional and national events.
"I got a few looks after I bought a stack of raffle tickets, shared Jeremiah Stroup, "but I figured it was for a good cause and I could always donate back the winnings to this great cause."
That's exactly what the raffle winner did do and even though Jeremiah didn't win the raffle he was happy to be part of a good cause and always excited to kick in on something that makes a difference.
"At the end of the day we are all a little different on the outside, but I've found deep down we are really just the same. The more we support each other and work to build community the better our world will be. I'm happy to do something small in the hope together we can make a big difference, "said Jeremiah.
Photo-Credit : Tori Roloff
By the way the Dwarf team won.