A Little Production Company shares a Big Message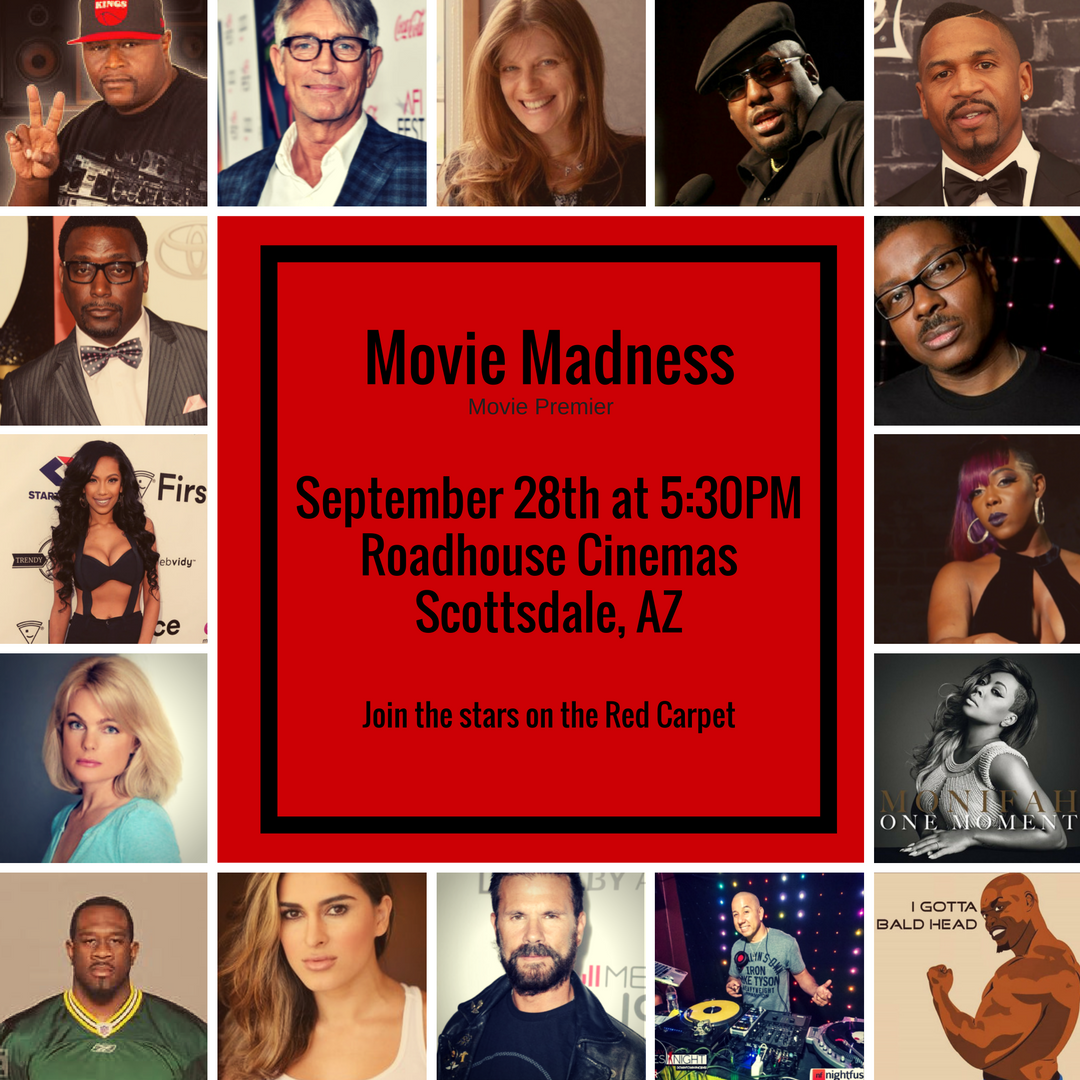 September 28th, 2016 in Scottsdale, Arizona Little Books Little Films LLC, created quite the spectacle as they took over Roadhouse Cinemas and flew in countless celebrities and media icons for the premier of their latest Independent Film, "Movie Madness". The list of attendees was long and full of well known names and familiar faces like Eric Roberts who has appeared in 440+ films and who's famous sister Julia Roberts, and daughter Emma Roberts [AHS, Scream Queens] prove that drama and talent are in the Roberts DNA. Internet sensation Big Brody appeared in the film and will undoubtedly be a draw for his 385,000 Instagram fans that will see him in a very different role then the hijinks he's been know for on Youtube and other social sites.
Executive Producer Phillip Penza also appeared in the film as one of two killers who stage a gruesome mass shooting at a movie theater. His first feature film was based on a book he wrote of the same title, "My Name is Nobody" and began the buzz that lead to a series of other film and television project after starting his film career just a few short years ago. Today it's safe to say Little Books Little Films are attracting some big attention from some serious players in the film industry.
The event was a star studded affair and Jeremiah Stroup caught up with celebrities and VIP guests on the Red Carpet and inside before movie-goers headed into  three different luxurious theaters each one screening this film thriller. Reaction to the film which is Rated R included some distain for the nudity and violence used to capture the attention of viewers but most were very impressed by the message at the end of the film calling for individual action and responsibility for the mass shooting that have been occurring for coast to coast in the US and around the world.
When asked about the tactics used in the film Penza was quick to respond to the critics, "those same techniques are used daily to sell movies and video games to young people ultimately making them numb to the reality their actions and violence can have on real lives. Our film was designed to be a spectacle but now that we have people's attention our message is to stop the violence and respond with compassion and care to our fellow man."
A powerful thought for an important subject that has hit too close to home for many people in America.
Note: Stevie J of Love and Hip Hop Atlanta was slated to appear at this event but because of a legal issue was not able to attend.