Jeremiah returns to the red carpet for Water World Premiere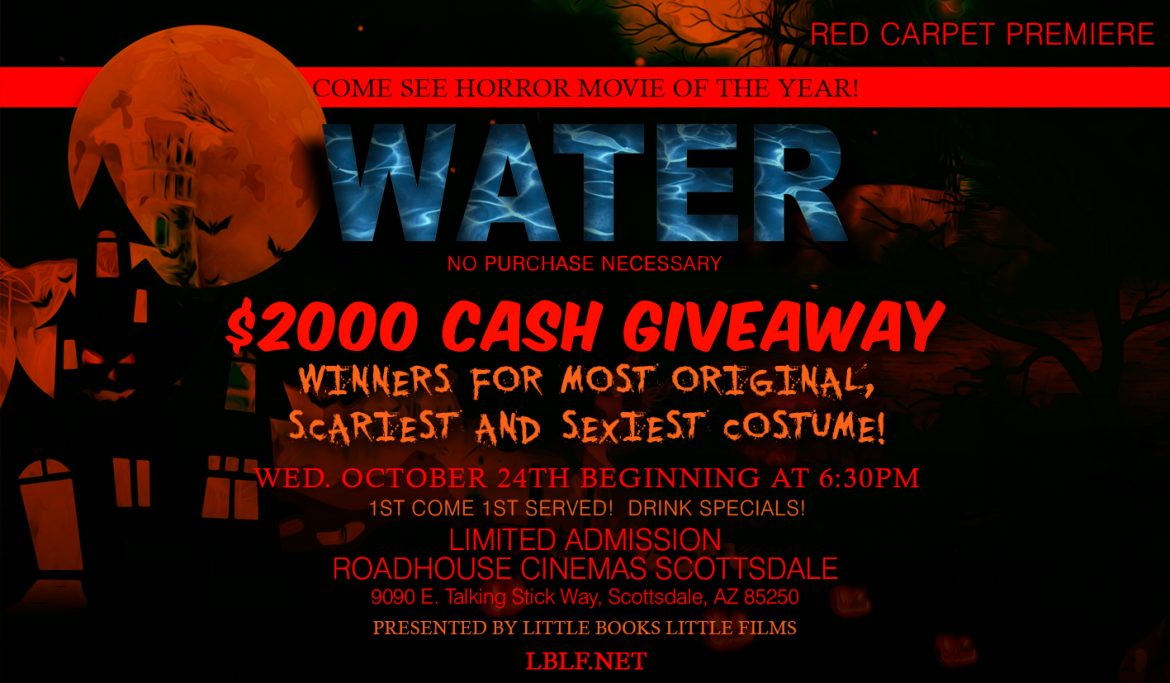 On October 24th, 2018 Jeremiah Stroup returned to the red carpet for Little Books Little Films to host the Premiere of WATER as celebrities, VIP guests, cast and crew took over Roadhouse Cinemas in Scottsdale, Arizona and fans competed for a $2000 cash costume contest.
Look for "Water" coming to theaters in select markets (see locations listed below).
Visit: www.littlebookslittlefilms.com for more details about the film and this special event.
Beginning February 1st, 2019 WATER will be playing at the following theaters:
Harkins Chandler Mall
Harkins Arizona Mills
Harkins Christown
Harkins MetroCenter
Harkins Gateway
Harkins Park West
Harkins Flagstaff
Roadhouse Cinemas Scottsdale
Water Official Trailer...